Film Production in Ghana
i60 Productions is a Ghana based film production company that offers production services and specializes in feature and short narrative films, documentaries, TV commercials and corporate media productions.
The company began operating in 2011 and has since produced several titles of short films, feature narratives and commercials. i60 produces content for the local media and also serves as local producer for international companies looking to shoot in Africa.
i60 Productions is headed by Priscilla Anany, a Ghanaian-American filmmaker and producer.
Film and Media Production in New York
i60 Productions started operating in New York before extending a branch to Accra, Ghana.
The company in New York focuses on creating visually compelling corporate videos for companies and organizations that wish to use video to communicate with their publics. Whether its for internal or external communications such as brand promotional videos, training videos, CEO profiles, public advocacy or corporate social responsibility video campaigns, i60 NY has its team ready to tell the story.
i60 NY also works with various film production and distribution companies that wish to showcase their artists and films through interviews, behind the scene videos and film screening events.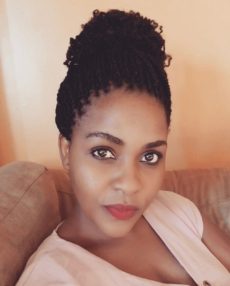 Priscilla Anany (Producer, Director)
Priscilla was born in Ghana, West Africa. She migrated to the US to continue her education, and graduated from the University of North Carolina School of Arts, School of Filmmaking with a Bachelor's degree in Fine Arts. Priscilla continued on to get a Master's degree in Communications at the New York University while still pursuing her film career.  
Priscilla started her Ghana based production company, i60 Productions in 2011 and works as a producer and fixer for international producers looking to shoot their projects in West Africa. She resides on two continents as she works back and forth between the US and Ghana. Priscilla made her short film "Hospitals (Korji)" in 2013 and went on to shoot her debut feature, "childreN of the mountaiN," which premiered at the Tribeca Film Festival in 2016 and won the award for Best New Narrative Director. The film also won the Audience Award in the 2016 Film Africa film festival in London.
As a women's empowerment advocate, Priscilla likes to tell stories about women and their strengths. Her goal is to make films that addresses subject matters that are overlooked and unaddressed.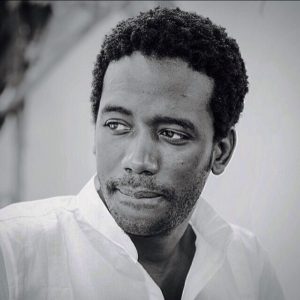 Mawuli Akpabi (Producer, writer)
Mawuli Akpabi is a Producer / Production Manager with over 10 years of experience working on documentaries, short films and
features. His credits include:
Freetown (2015)
Children of the Mountain (2016)
The Burial Of Kojo (2018)
Treadstone (2019)
Black Beach (2020)
and The Earthshot Prize (2021).
He started at AD-VISORS, a Ghanaian based production company where he produced several corporate videos, commercials and sports related promos for DSTV and TV Africa. With a great interest in music, Mawuli also produces and directs music videos, the latest ones, including Black Clouds and Woara for Ghanaian hip-life artist D-Black.
Mawuli produced the film "Korji" 2013, with director Priscilla Anany, and his latest credit is line-producer for the feature film FREETOWN.
CHECK OUT SOME OF OUR PRODUCTION STILLS